In which I play with gifs because I can't draw.
Yesterday I went to a new dermatologist office.
Nurse: What brings you in today?
Me: I have this big mole on the side of my face that isn't getting smaller, so I'd like to see about having it removed. Also wanted to ask about these skin tags around my eyes.
Nurse: Ok, we can help with that. The PA will be in shortly.
[shortly]
Disembodied voice behind me: Hi, it's great to meet you.
Me: I hear a voice behind me but I see nothing. Is that you, god?
This office has the patient chairs face away from the exam room doors. It's HIPPAA-approved and probably good for modesty, but who brings THAT to the doctor's office? Plebes.
PA, appearing finally in my line of vision: What brings you in today?
Me: I have this big mole on the side of my face that I'd like to have removed. It got like 3 times bigger while I was pregnant, and they said it might go back down, but wow obviously THAT hasn't happened so here I am [don't say how many years don't say how many years]
PA: Yep. Sure, we can do that. Is…that all…you want to ask about?
Me: I know a trap when I see one. Why don't you just tell me what you're seeing?
No matter what I point out, it's bound to be the wrong thing. I'm a 36yo woman with weird acne behind my ears, nose blackheads big enough to break your axle if you drove through them, skin tags a plenty, allergic shiners despite the 3 allergy meds I take every day, eyebrow hairs in at least 3 colors with the propensity to get shockingly long overnight, a chickenpox scar on my cheek (well, that one I'm actually a bit fond of).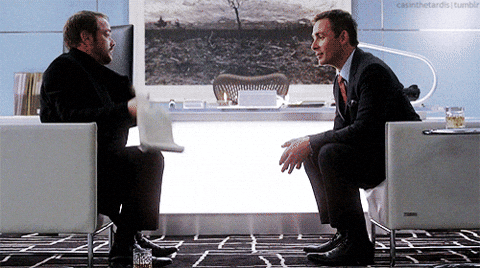 How much time have you got, PA McTeasey?
Besides, she was the elephant in the room: 7+ months pregnant, a perfect baby belly under her bold horizontal-striped top. She asked about my kids but never said *a single thing* about her own obviously impending one. And I, having taken the sacred vow to Never Assume a Pregnancy Unless I am Personally Witnessing its Exciting Conclusion, was powerless to ask.
PA: I have to tell you 3 things first. First, we have to send the tissue to the lab to biopsy, so you can have peace of mind that it's not cancerous. And so your insurance will pay for it.
Me: A-yup.
PA: Two, there may be a small scar left afterward. It will be white and flat.
Me: Yep.
PA: I mean, anything's better than what you've got, right?!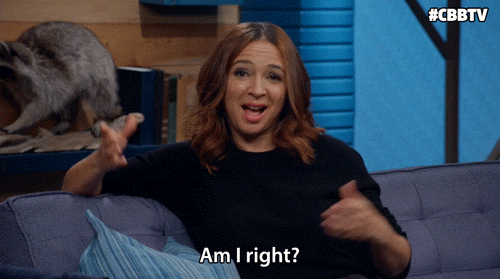 Me: [highfiving myself in the face] Ok, so you get this. I like you.
PA: Third, it might come back.
Me: oh. I was "expecting" you to tell me you were pregnant. But yeah, fine. Slice n dice.
Approx 10 painless seconds later, it's all done and I have a tiny bandaid over the previously nipple-sized mole. Hot damn.
PA, snapping off gloves: Ok, simple aftercare. Anything else?
Me: No. I mean, yeah! Could you make a quick recommendation about these skin tags around my eyes? My previous derm said I could just clean some scissors and snip them off, but I'm kind of afraid of poking my eye out, or cutting off my eyelid or something.
PA: THAT IS HORRIBLE ADVICE. I CAN'T BELIEVE THEY SAID THAT.
Me: weeping softly: It's been so hard.
PA: Those are flat so we'd have to cut out all the skin under them, which, yikes! So instead, what we'd do is dip a qtip in liquid nitrogen and dab it on.
Me: Sounds…better? Approximate costs?
PA: Very low three-figures.
Me: Wow, great! I'll schedule that on my way out!
PA: Yeeeah…just pick a Friday or something, because after we do it, you're going to look like you were in a bar fight. Swelling, scabbing…
Me: Will you marry me? You can have our baby!
Outcome: all win.
I now have one less nipple on my face (aerodynamic win) and maybe a new scar once it heals (character win).
And someday soon, I will look like I've been in a bar fight (badassery win) and then have less face clutter (ultimate goal).